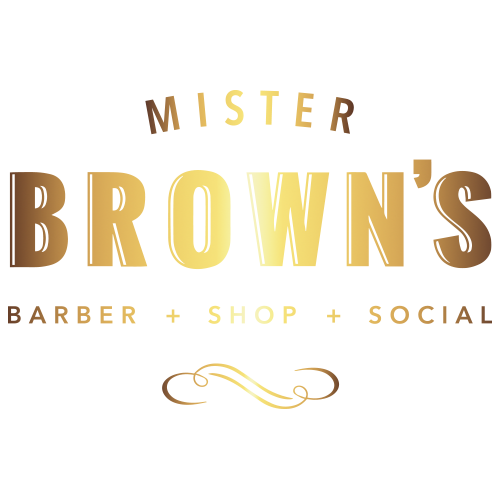 "It's not just a haircut, it's an experience."
– Lee Brown –
TEMPORARY CLOSURE: There was a fire on Sunday, December 12th in our building, and our shop will be closed until further notice while we clean up and rebuild. You can support our efforts through our GoFundMe Page.
FROM HOT SHAVES TO CLEAN FADES
Mister Brown's Barber Shop is one of a kind. From hot shaves to clean fades, Mister Brown's takes you back in time as you sink deeper into our vintage chairs. Book your luxury experience today.
Mister Brown's haircare, beard care and handcrafted leather goods are now available online!
BEHIND THE
EXPERIENCE WITH
MR. LEE BROWN